Want to improve your customers' shopping experience? Seeking ways to enhance your store's performance? Whatever your motive for switching from WooCommerce to Shopify, today's article is your ultimate migration handbook.
Moving to a user-friendly, feature-rich, and secure platform like Shopify is undeniably beneficial for your business. Yet, the migration process itself might be overwhelming. That's what GenovaWebArt is here for — to eliminate data loss and minimize downtime during transfer.
As Shopify design and development experts, we've mastered WooCommerce to Shopify migration. Our team did just that for our esteemed client, Kit & Kin, and is ready to share practical insights on replatforming with you.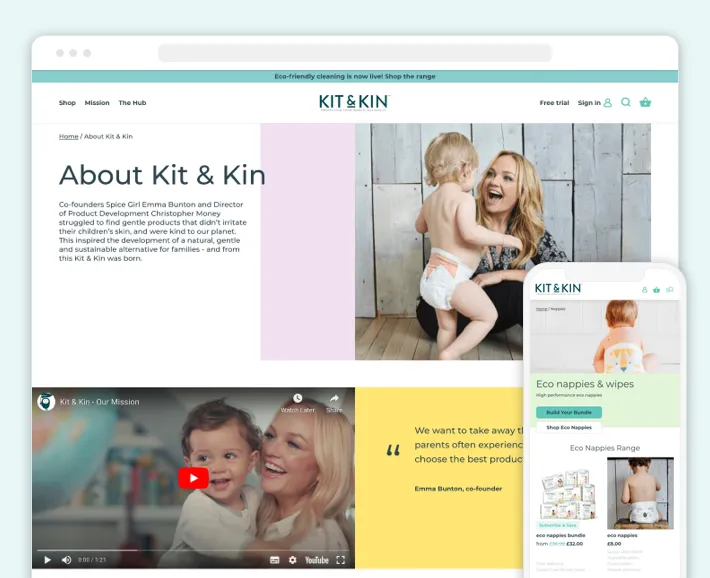 Frequently Asked Questions
Should I keep my old WooCommerce store after migration?
We recommend closing down the old WooCommerce store after a successful migration to Shopify. This way, you won't confuse your customers and can ensure all transactions and data are in one place.
How do I inform my customers about the migration from WooCommerce to Shopify?
You can send email notifications to your customers in advance, communicate migration through social media, or even put a banner on your current WooCommerce website.
What about order history and transaction data?
You can transfer these data components by exporting them from WooCommerce and importing them into Shopify. Plus, validate data accuracy upon migration.
How do I start the WooCommerce to Shopify migration process with GenovaWebArt?
Moving from WooCommerce to Shopify is effortless with GenovaWebArt. All you need to do is state your requirements in the
contact form on our website
.