Shopify theme development & customization
Give your customers enough originality without having to design your entire store from scratch.
We implement templated themes with customizable frontends that help you strike a balance between familiarity and originality. Our customized storefronts produce an impression of being coded from the ground up.
Discover Shopify Theme Development Service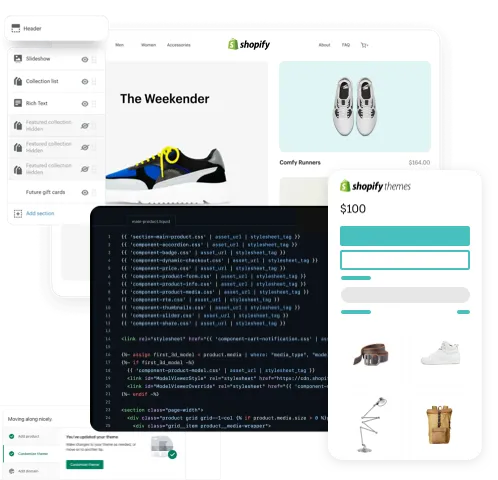 Shopify theme development & customization
Shopify app development
Extend the possibilities of Shopify with a custom app.
We build two types of apps: ones that are built for your store only (custom apps) and ones that are listed in Shopify App Store (public apps). We can develop any app regardless of its category.
Discover Shopify App Development Service
Shopify app development
Shopify design
Bring the vision of your brand to life.
By combining digital trends, design principles and customer behavior basics, we create beautiful websites that convert visitors into customers.
Discover Shopify Web Design Services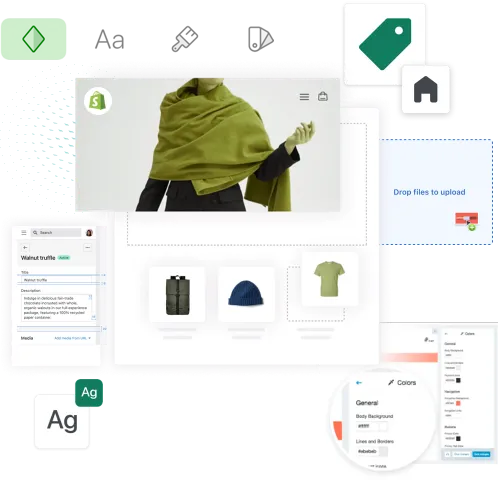 Shopify design
Complex Shopify solutions from scratch
Utilizing the listed directions and our experience, we create complex and high-loaded systems based on Shopify.
These solutions work for larger brands requiring the integration of Shopify into their business processes. We consider all the nuances when developing the Shopify solutions.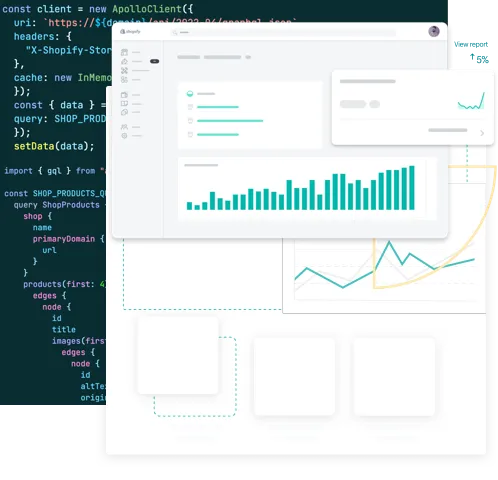 Complex Shopify solutions from scratch
Work With Us
If you are interested in our services and would like additional information.
get started
Get In Touch
You're in good company.
Let's talk about your next move
Contact us