In your Shopify store, one page holds more power than you might think. It's the Shopify About Us page — a seemingly humble corner of your online presence that, in fact, has the potential to impact your business significantly.
As one of the most visited pages on your website, About Us builds trust, proves credibility, and forms a connection with your customers. While many eCommerce brands overlook the importance of this online store's section, you will likely want to avoid neglecting it.
This article will explain how to create an effective About Us page on Shopify that grabs attention and converts curious visitors into regular customers. As an expert Shopify design and development company, GenovaWebArt will guide you through this process, sharing tips and examples from our experience.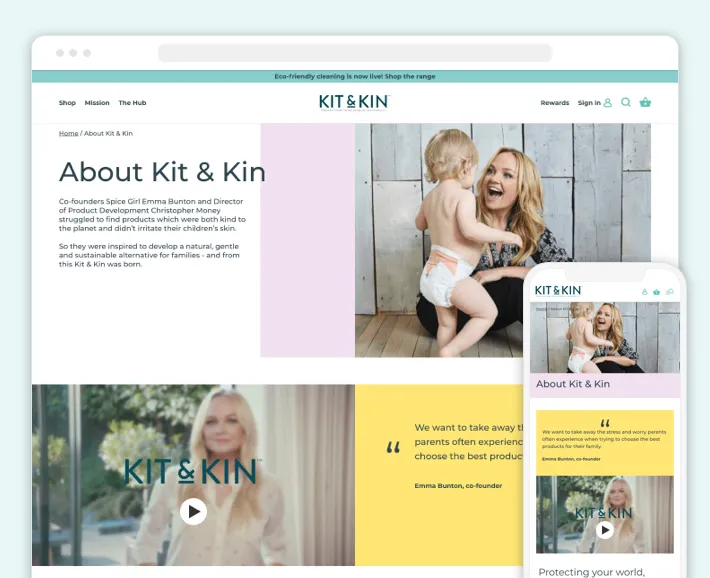 Frequently Asked Questions
Does my Shopify store need an About Us page?
Yes, having an About Us page on Shopify is crucial. With its help, you connect with your audience, show your brand's story, and establish trust, eventually increasing conversions.
What should I include on the Shopify About Us page?
Your Shopify About Us page should include the following information:
Your brand's story and business model
Your and your team's photos
Social proof and accomplishments
Straightforward CTAs
Why is the About Us page one of the most important pages on a website?
The About Us page makes a first impression on the visitor. It's also a critical business tool to instill credibility and explain why your customers should prefer your brand to others.
How can GenovaWebArt help create a successful About Us page?
Our team can provide expert tips, guidance, and examples tailored to your brand and target audience. We also assist with Shopify design and development to ensure your About Us page resonates with your customers.