Online shopping dominates today's commercial world, and customers are spoiled for choice. Any ecommerce store that wants to stay competitive needs to learn how to add Shopify product recommendations. Personalizing a customer's journey through your website will make them more likely to make a purchase or come back for a bit more shopping.
Studies show that 73% of consumers expect a shop to anticipate their needs, and, with the recommendation engine market booming, it's clear that recommendations are the key to keeping your clients happy. Today, we'll cover the best ways to use them to your advantage.
GenovaWebArt's experience with e-stores, such as Winky Lux and Ten Thousand, has taught us how to use product recommendations on Shopify to maximum effect. We'll share some tips with you and help make your store more enticing and your clients happier.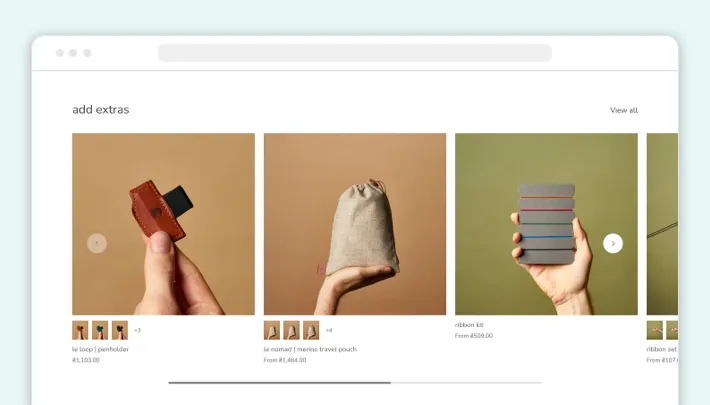 Frequently Asked Questions
What Do Recommendations on Shopify Improve?
In addition to making the customer experience better, Shopify related products and general recommendations are sure to increase:
Upsell rates
Cross-sell rates
Conversion
Return purchases
Should I Use AI or Recommend Products Manually?
Manually adding specific items is a time-consuming process, especially as your business grows. Even a mid-sized store will require a lot of effort just for the New Arrivals and Best Seller sections, while personalized recommendations for each customer are outright impractical. Machine learning and algorithms are the tried and true methods for the foreseeable future.
Is There One Spot for Recommendations That is Optimal?
Not really, at least not one that fits every single use case. Some would even prefer to implement Shopify relevant products in each possible location instead of just one or two. It's important to look at your store's statistics and decide which area needs attention, as homepage suggestions will help conversions while a "Bought together" section will boost upsells.
Do Recommendations Work with Any Shopify Theme?
It is technically possible that some themes will be incompatible with apps that add recommendation fields and lists. However, it's a small problem, and most themes should work fine. Should you actually run into this issue, you can bypass it by ordering a custom app or theme from a Shopify development vendor.