Ready to launch your Shopify store? This eCommerce platform is a top-tier option for businesses of all sizes, offering Shopify hosting as part of their subscription plans. Yet, if you're reading this, you might be looking into other hosting providers to satisfy your scalability, security, and customizability needs.
So is Shopify web hosting indeed worthwhile, or are there better alternatives? In this post, you will learn about Shopify hosting to prove that this eCommerce platform offers a hassle-free experience and top-notch hosting services included in the subscription price.
As an experienced Shopify app development vendor, GenovaWebArt is knowledgeable about Shopify hosting solutions. We'll use our decade-long expertise in creating robust online stores on this eCommerce platform to share practical insights with you.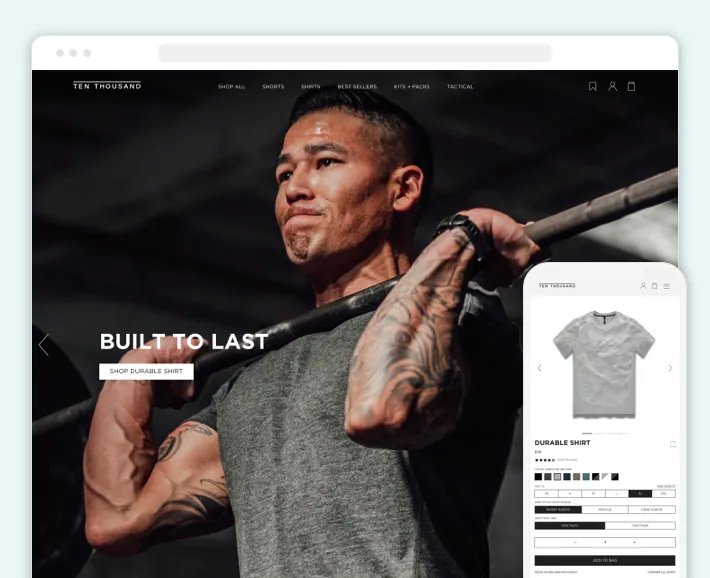 Frequently Asked Questions
Do I need hosting if I have Shopify?
You don't need separate hosting if you have a Shopify store. The Shopify platform provides hosting for its users as part of its subscription plans.
How much does it cost to host on Shopify?
The pricing for Shopify hosting depends on your chosen plan. Shopify hosting plans range from $32 to $399 per month, with transaction fees from 0.5% to 2% for businesses that use 3rd party payment gateways. Additionally, Shopify Plus will cost you $2,000 and more monthly.
Which hosting is best for an eCommerce website?
The right choice of suitable hosting highly depends on your business needs and allocated budget. Shopify hosting is a good option for companies that want an all-in-one platform for eCommerce. In contrast, other hosting providers such as A2 Hosting, Bluehost, Cloudways, and GoDaddy offer different hosting solutions that can also work well for eCommerce websites. It's important to carefully evaluate your options and choose a hosting provider that best meets your eCommerce needs.
Does Shopify hosting include a database?
Yes, Shopify stores all the information about your online store, including product information, customer data, order details, etc., in a database. This eCommerce platform also provides such tools for database management as importing and exporting data and creating custom reports.
Does Shopify have email hosting?
Shopify doesn't provide email hosting services. However, the platform allows you to set up custom domain email addresses by connecting your domain name to a third-party email hosting provider such as G Suite or Zoho Mail.