Imagine this: you've worked on your Shopify store for years, but now the platform's native capabilities can't keep up with your tech-savvy customers. If that's true for you, then Shopify headless commerce will come in handy.
But how can you reach more flexibility and customizability without rebuilding your online store entirely? Keep reading this post to learn more about going headless on Shopify and the benefits this approach can offer.
As an experienced Shopify vendor with over 200 successful projects, GenovaWebArt will help you dive into the world of headless commerce. We'll guide you on implementing it in your existing Shopify store to boost customer experience and optimize your backend and frontend.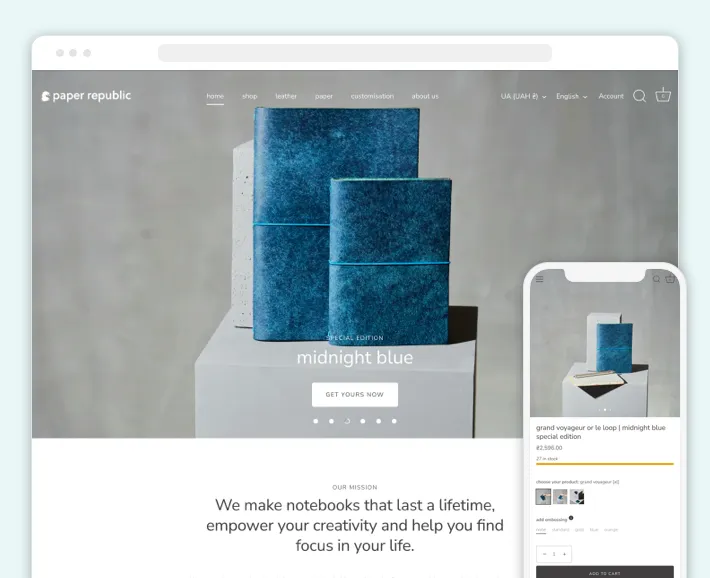 Frequently Asked Questions
How do I get started with headless commerce?
To get started with headless commerce, you need first to separate the frontend and backend of your store and then connect them via APIs. You can build a solution yourself, use Shopify Hydrogen and Oxygen, or
collaborate with an agency
like GenovaWebArt.
What brands are using headless Shopify?
Some notable brands using headless Shopify include Unilever, Heinz, and Gymshark.
How much time does it take to launch a headless Shopify store?
The time it takes to launch a headless Shopify store can vary depending on the approach and the store's complexity. Building a headless store from scratch can take several months while using pre-built tools like Hydrogen and Oxygen can significantly reduce the time required.
How much will it cost to maintain a headless Shopify store?
The cost of maintaining a headless Shopify store will depend on the approach taken and the complexity of the store. Shopify Hydrogen and Oxygen have subscription fees associated with their use, and working with an agency will incur ongoing maintenance costs. For businesses building their backend, maintenance expenses may include server hosting, API management, and updates.
Do you need Shopify Plus to go headless?
No, you don't necessarily need Shopify Plus to go headless. While Shopify Plus headless commerce provides additional features and support, businesses can build a headless store on any Shopify plan.