As time passes, you may have to come to grips with the fact that your current platform doesn't cut it anymore. So, you're looking into the reasons to migrate to Shopify.
Maybe your website's performance started lagging behind as your inventory and product range grew. Maybe you lack certain features that would make running your business a lot easier. Maybe the platform got too costly for what it offers.
If that hits close to home, you may be wondering if Shopify could be your online store's new home. After all, over 4.3 million live websites worldwide use this platform.
But this isn't a decision you can take lightly. Choosing the ecommerce platform can make or break your store's growth.
At GenovaWebArt, we've helped multiple ecommerce brands like Warner Edwards Distillery, Workout Meals, and Kit & Kin seamlessly move to Shopify from their old platforms. Today, let us help you make your choice by breaking down the ten reasons to migrate to Shopify.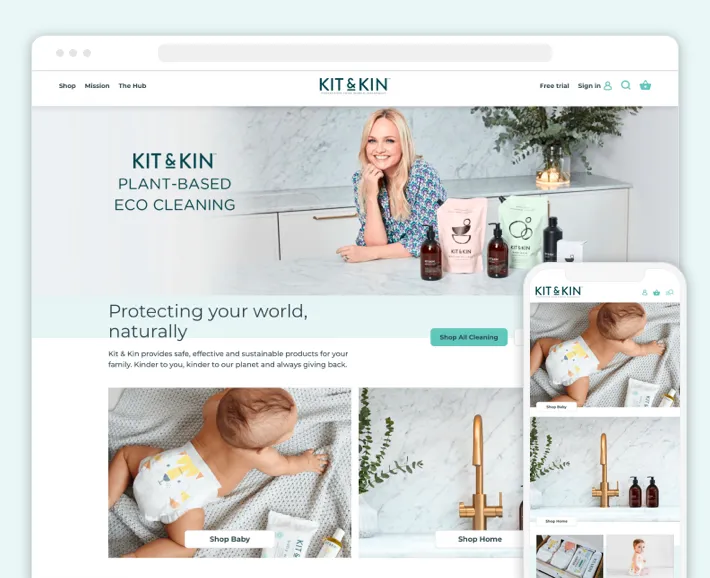 Frequently Asked Questions
Can I use my own domain name with Shopify?
Yes. You can purchase a domain name directly from Shopify. But if you already have one from a third-party provider (which is probably the case when you migrate a store), you
can add it
to your Shopify account. There are
two ways
you can add a domain name to Shopify:
Connect it to your account
Transfer it to Shopify
You can have up to 20 domains and subdomains associated with your account.
Are there any additional costs associated with the migration process, such as app installations or theme customization?
It all depends on your functional requirements for your store post-migration. If certain features are available only via third-party apps, you may need to pay for them. If you want to change the look of your store with a paid theme or recreate it using custom code or theme customization, this may entail theme and development costs.
What happens to my existing payment gateway and integrations during the migration?
If you're using a third-party payment gateway that supports Shopify integration, you can keep your merchant account and link it with your newly migrated store. (You'll still need to re-integrate the gateway with your store from the admin console.) However, if it's not supported by Shopify, you'll have to find a suitable alternative. The same goes for any third-party apps you have been using so far.
Can I migrate my online store to Shopify by myself, or do I need professional assistance?
It depends on the complexity of the project and your technical skills. If you're fairly tech-savvy and your store is still relatively small, chances are, you'll be able to successfully migrate your store to Shopify on your own. However, if your inventory is measured in thousands of SKUs and so is your customer database, you will probably be better off turning to an expert for help. Luckily, you've already found one – we at GenovaWebArt have managed Shopify migrations for clients like
Kit & Kin
and
Workout Meals
.