In eCommerce, being flexible is a must for success. If you run your online store on Wix and consider switching, migrating from Wix to Shopify is a strategic move. And here's why.
Over 26,000 websites are powered by Shopify, making up 21% of all eCommerce sites. Contrast that with approximately 1,800 Wix stores, and you'll quickly grasp the enormity of the Shopify ecosystem. If these numbers don't convince you to migrate, here are several more reasons.
Shopify is a business growth engine with eCommerce-centered features, a smooth shopping experience, and numerous customization options. While Wix might be good for running a blog, Shopify excels at selling and promoting your products. So, navigate switching from Wix to Shopify as GenovaWebArt guides you through this process step by step using our ample experience in replatforming e-commerce websites to Shopify.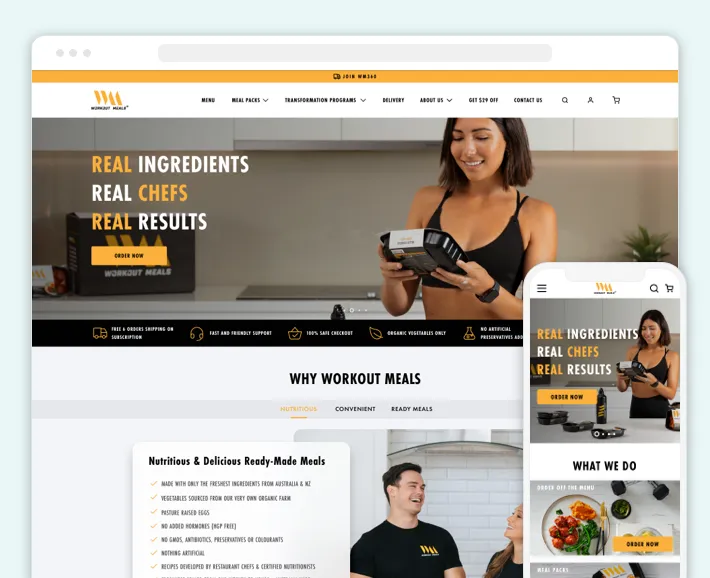 Frequently Asked Questions
Can I keep my domain name when migrating from Wix to Shopify?
Yes, you can keep your domain name during the migration. Just connect your existing domain to your new Shopify store from the Shopify admin.
How long does it take to complete the Wix to Shopify migration process?
The Wix to Shopify migration time depends on your store's complexity in terms of data volume, design intricacies, and functionality extent. For smaller online stores, the transition may take just a few days, while for larger ones — up to a couple of weeks.
Can I migrate my online store's design and layout from Wix to Shopify?
No, you cannot migrate your store's design directly. But you can recreate it and customize the Shopify theme similar to your old website's look and feel.