With Shopify-powered websites making up almost a quarter of the e-commerce industry, it's no surprise that many companies are looking to make the jump. Some want to launch a brand new website on this platform, while others try switching from a different host. Today, we will discuss the WordPress to Shopify migration.
WordPress is no slouch in popularity, of course, as it keeps climbing steadily through the years. Its WooCommerce plugin is a mainstay in e-commerce. However, Shopify is a lucrative choice thanks to a rich feature set boosted by many third-party plugins and apps. It's a scalable and flexible e-commerce platform, making it an optimal choice for many.
The process of migrating from WordPress to Shopify isn't very lengthy but comes with some risks. There's a slight chance of data loss or, more commonly, the possibility of some products importing incorrectly. Either way, you do run the risk of your new store not being perfect from the get-go.
To minimize that risk, you can read our guide on the WooCommerce to Shopify migration. It is backed up by GenovaWebArt's years of expertise and will teach you all the details to pay attention to. However, you can also rely on that same expertise fully and contact us so we'll handle the migration for you.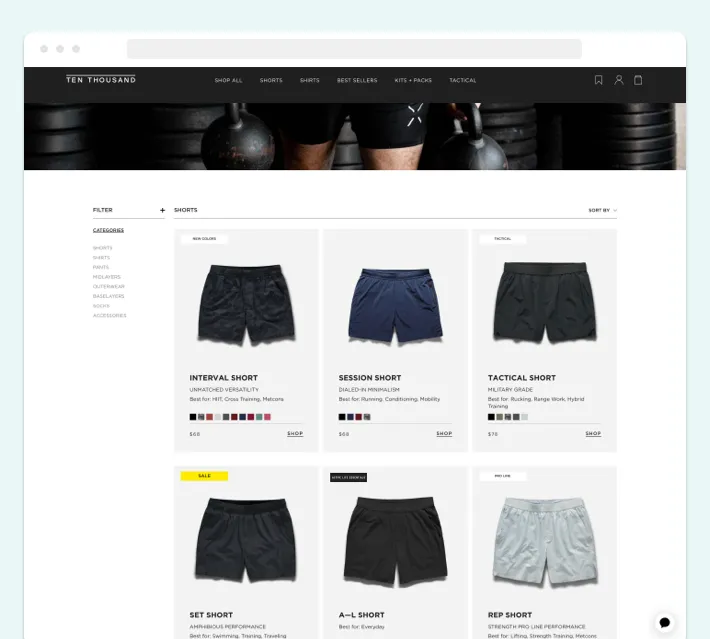 Frequently Asked Questions
Can I keep my previous design when I transfer WooCommerce to Shopify?
You can't transfer a theme directly from WordPress to Shopify, but you can get a design team to copy it. If that's out of your budget, Shopify's numerous themes, including free ones, can serve as a solid replacement. The visual side of things is quite flexible, so you should be able to create a beautiful storefront manually.
Can I integrate third-party apps and plugins with my Shopify store?
Shopify's ecosystem supports thousands of third-party apps, but it may not have the same ones your previous platform had. In most cases, you'll either find the plugin or a suitable alternative. If, however, no alternative is available, you can request a vendor to develop one for you and integrate it with Shopify.
Do I need technical expertise to migrate from WordPress to Shopify?
It's not strictly necessary, as automated tools make the technical part of the migration rather simple. However, having tech know-how helps iron out any errors that may occur and ensure that you get the most out of the transfer. This is why we recommend working with experts like GenovaWebArt to get the best result.
Is Shopify Plus worth it?
The answer to this depends entirely on how big your business has grown. Plus supports a very high number of transactions per minute, above 10,000. If that number seems staggering, you are definitely not the intended audience. Don't let yourself be talked into using Plus when Shopify's regular tiers are likely much more suitable for your level of sales.