Are you a Shopify store owner seeking to take your eCommerce website customization to the next level? Look no further than Shopify Functions. This cutting-edge solution for backend logic customization empowers you to align your store with your unique business needs.
Until recently, altering the store with a custom code was only possible for companies using Shopify Plus and, consequently, having access to Shopify Scripts. But now, Shopify Functions come as a decent alternative. Want to learn more about this solution? Keep reading this post.
GenovaWebArt will leverage its profound expertise in Shopify development to explain the lifecycle, use cases, and benefits of Shopify Functions. In this complete guide, we'll walk you through everything you need to know about customizing your online store.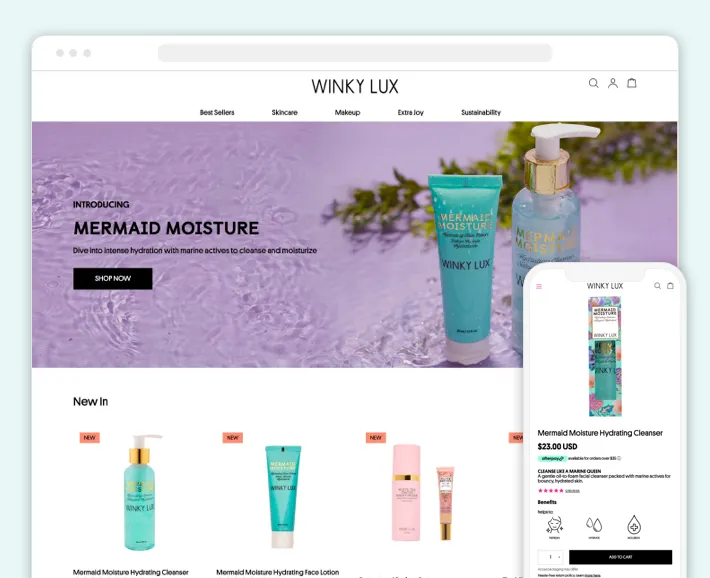 Frequently Asked Questions
What are the main benefits of Shopify Functions?
The primary benefits of Shopify Functions include ease of use, accessibility, exclusive features for Shopify Plus brands, the ability to customize and scale Shopify's server-side logic with custom code, and error handling for quick issue resolution. These advantages allow merchants to create unique, tailored, and optimized shopping experiences for their customers, streamline their operations, and enhance their overall store customization capabilities.
How do Shopify Functions work?
Shopify Functions allow merchants to extend Shopify's backend logic with custom code to meet their business needs. Each function is designed to be triggered by specific events, and when they occur, Shopify sends a request to the function with all the necessary information. The function, in turn, processes this request and then runs the custom code specified by the merchant, performs the relevant actions, and returns a response to Shopify.
What are the examples of Shopify Functions APIs?
Here's a brief overview of all Shopify Functions APIs available:
- Cart and Checkout Validation API
- Cart Transform API
- Delivery Customization API
- Discounts APIs (including Order, Product, and Shipping Discount APIs)
- Fulfillment Constraints API
- Order Routing Location Rule API
- Payment Customization API
When will Shopify Functions finally replace Shopify Scripts?
As per
Shopify
, Shopify Scripts will no longer be available starting from August 13, 2024. The company also suggests migrating to Shopify Functions as soon as possible to preserve your store's functionality and customization.
What developers do I need to use Shopify Functions?
Using Shopify Functions requires a solid understanding of JavaScript, Shopify's API documentation and development environment, and experience in building custom Shopify apps. Our team at GenovaWebArt has this expertise and beyond.