If you own a Shopify store, you should pay significant attention to your mobile device customers. Why? Following Insider Intelligence, mCommerce sales will surpass $543 billion in 2024—40.4% of all eCommerce sales. So it goes without saying that Shopify mobile optimization is crucial for online businesses.

But how to optimize a Shopify store for mobile devices? And what benefits will you get from this apart from better sales?

Read GenovaWebArt's guide on mobile optimization for Shopify to make your store competitive and user-friendly.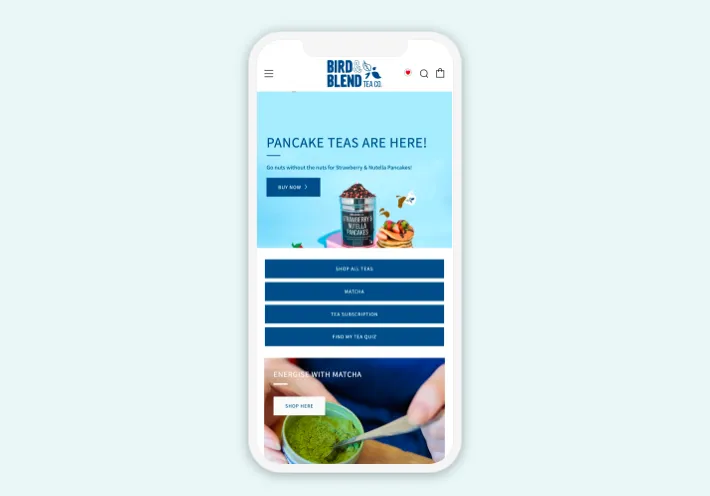 An eCommerce website developed by GenovaWebArt.

As an experienced Shopify design and development vendor, our company knows all the intricacies of making online stores mobile-optimized. We'll use this expertise to share some practical tips with you.
Frequently Asked Questions
Is the Shopify store mobile-friendly by default?
Generally, it is since all Shopify themes are mobile-responsive. Yet, responsiveness isn't the only matter to tackle when making your online store mobile-friendly.
How do I make my Shopify store more mobile-friendly?
Your mobile optimization starts with choosing the fast Shopify theme template. After that, you can create an easily accessible navigation bar and CTA buttons, take care of proper imagery display on mobile devices, make fonts bigger, and add simple-to-fill-in forms.
How much does it cost to set up Shopify for mobile?
You should first get a Shopify subscription to set up a Shopify store. Expect to pay $29 monthly for the Basic pricing plan, $79 monthly for the Shopify pricing plan, and $299 for the Advanced. Other services you may require from mobile developers will have custom pricing. You can
contact our team
for more precise calculations.
How long does it usually take to optimize your Shopify theme for mobile?
Simple optimizations can take a few days. But you may require several months for advanced Shopify mobile optimization.