Are you looking to improve your existing eCommerce website or considering building one from scratch? Finding a reliable Shopify web developer is a must in both cases.
After all, your eCommerce business' success hinges on how well your website functions, looks and performs in the eyes of your customers. But with so many Shopify experts out there, it can be challenging to hire the right one. Don't worry, though. This article will help you distinguish reliable Shopify specialists from incompetent ones. In addition, we'll advise on the essential skills and expertise such a developer needs to have.
As a professional Shopify development vendor, GenovaWebArt knows the intricacies of hiring suitable experts for an eCommerce project. We've heard countless stories from clients who had bad experiences with low-quality services before turning to us. That's why we're here to help share our experience and help you avoid the same mistakes and find the perfect Shopify website developer for your business.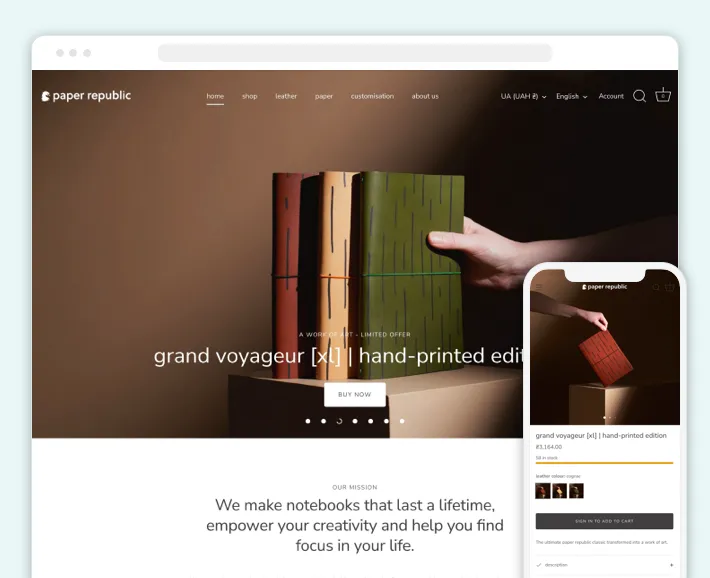 Frequently Asked Questions
What are the main benefits of hiring professional Shopify developers?
Hiring professional Shopify website developers can offer several benefits. Some of them are access to expertise and experience in developing high-quality Shopify stores, excellent communication, high accountability, and the ability to ensure your site is optimized for SEO and other critical features. They can also help you save time and resources by avoiding potential issues and providing top-notch website performance.
Should I hire a professional Shopify development agency or freelancers?
The decision to hire a professional Shopify development agency or a freelancer depends on several factors, such as your project's complexity, budget, and preferences for communication. Hiring a Shopify development agency may provide more resources and expertise, while engaging a freelancer may offer more flexibility and potentially lower costs. Ultimately, it would help if you considered your specific needs and goals when making this decision.
How much does it cost to hire a Shopify expert?
The cost to hire Shopify developers can vary following your specific project requirements and complexity, as well as the region your specialists are in and their expertise level. Hourly rates can range from $15 to $200 or more, and the total cost of your eCommerce website will depend on the estimated number of hours required to complete the work. Discuss pricing and project details with potential developers before hiring them to ensure you understand the scope and budget.
What are some red flags to watch out for when cooperating with a Shopify web developer?
Poor communication, missed deadlines, lack of transparency, limited experience and skills, and a lack of a clear strategy for your project are some red flags you don't want to miss. Other warning signs may include unprofessional behavior, low-quality work, or the absence of references or reviews.