Are you planning to launch an online store on Shopify, or do you have one already? So are you wondering how to choose a shopify theme for your store? Picking the right Shopify theme is critical to get loyal customers and increase your eCommerce website's conversion rate.

Boost your sales, improve customer experience, and make your brand stand out with a proper online store design in place. Consider today's article your guide on choosing a Shopify theme and integrating it with your eCommerce website.

GenovaWebArt will leverage its profound experience in Shopify design and development to provide helpful tips. We'll dwell on some of our projects, like Winky Lux and Kit & Kin, to deliver practical insights on customizing, developing, and choosing a theme for Shopify.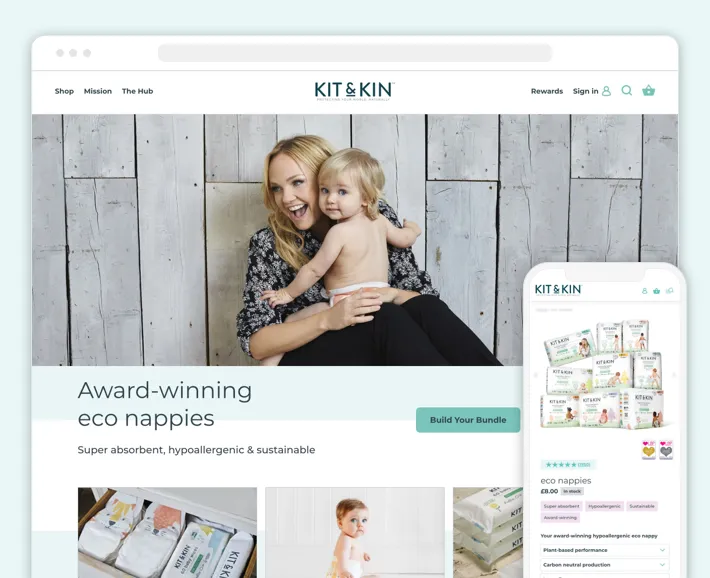 Frequently Asked Questions
What are Shopify themes?
Shopify themes are templates that merchants can use for their online stores. Themes define the design and functionality of eCommerce websites.
What makes a good Shopify theme?
The best Shopify theme is the one that fully meets your business requirements. Nevertheless, some useful features common to all templates are broad functionality, simplicity and user-friendliness, decent performance, and extensive customization options.
What is the highest-converting Shopify theme?
Atlantic may be one of the highest-converting Shopify themes. It has 97% positive reviews and helps convert customers with a quick buy feature.
Where to find Shopify themes?
How to customize my Shopify theme?
Shopify allows you to edit your theme in an effortless drag-and-drop manner. You can customize the template from your admin by going to 'Online Store,' 'Themes,' selecting the theme you want to adjust, and clicking on the 'Customize' button.