Setting up your Shopify store is only the beginning of your eCommerce adventure. Let's not forget that your road to success passes through fierce competition and shifting consumer trends, which demand more strategic approaches to increase sales on Shopify.
But fear not, as GenovaWebArt has got your back. In this post, we'll share the top 15 tips to improve Shopify sales, all tried and tested by our dedicated experts. From email marketing to page load speed optimization — learn about the best tactics to getting your store off the ground. Having tried these very strategies for our clients like Winky Lux, Kit & Kin, Ten Thousand, and countless others, GenovaWebArt specialists witnessed the remarkable transformations your business can achieve.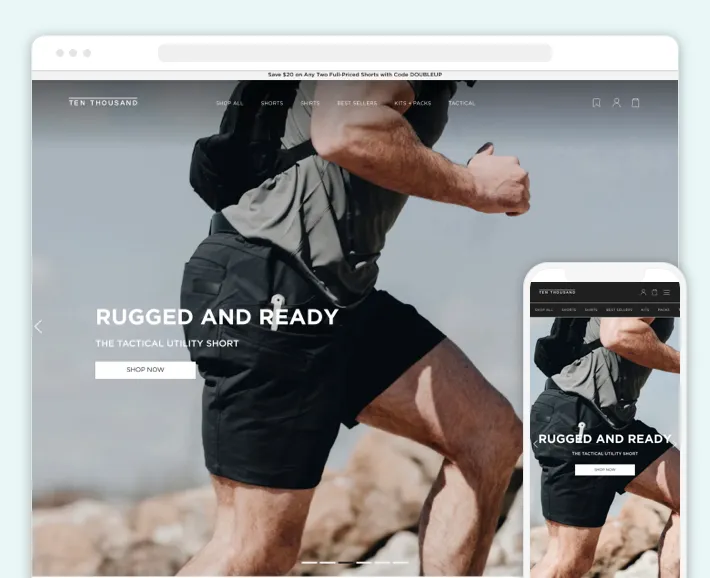 Frequently Asked Questions
How long does it typically take to see an increase in sales after implementing these tips?
It depends on which tips exactly you have leveraged. Some changes may yield immediate results, while others might take weeks or months to bring noticeable improvements.
Is it necessary to hire an expert or agency to improve my sales, or can I do it myself?
You can opt to improve Shopify sales independently, but it usually requires significant effort. That's why hiring an agency like GenovaWebArt is the best solution. With us, you can get in-depth expertise and top optimization techniques.
How can I measure the effectiveness of the implemented strategies to increase Shopify sales?
You can track KPIs like conversion and bounce rates, website traffic, average order value, and revenue. Additionally, tools like Google Analytics give you insights into strategies' effectiveness.
Are there any specific strategies to retain customers and encourage repeat purchases on Shopify?
Yes. You can implement loyalty programs, discounts, and personalized email campaigns.