Choosing a platform to run your online store is one of the most critical steps when starting your eCommerce business. Along your way, you'll probably face the following decision: Magento vs Shopify.
Shopify and Magento are two leading eCommerce platforms offering unique opportunities for businesses. While Shopify is a SaaS solution, Magneto is an open-source platform requiring some development work. No wonder it may be challenging to choose between these two options.
GenovaWebArt will ease your doubts by providing a detailed Magento vs Shopify comparison. We'll tell you about the main features of these eCommerce platforms and outline the core differences between them. As a reliable Shopify development vendor with numerous thriving projects like Winky Lux and Ten Thousand, we can share valuable insights into this topic.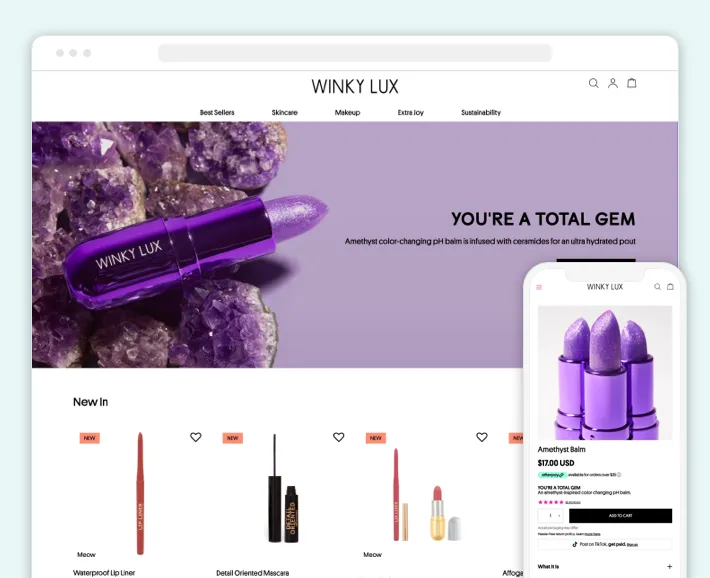 Frequently Asked Questions
Which is more affordable for startups: Magento or Shopify?
Shopify pricing plans may seem costly to young businesses at first. But that's not the case. Since Shopify offers numerous built-in functionalities, it's a reasonable option for eCommerce startups. On the other hand, even though Magento is a free-to-install solution, it requires development work and additional expenses on a domain name, hosting, and applications.
Why choose Shopify over Magento?
Primarily, businesses should prefer Shopify because it's easier to use. Other significant factors for replatforming include the availability of numerous unique mobile-optimized themes, built-in features, top-notch customer support, and a decent app selection.
Which is better for SEO: Shopify or Magento?
Both platforms offer robust SEO capabilities. However, Magento has the edge as it allows for URL customization, which is increasingly helpful for search engine optimization.
How to switch from Magento to Shopify?
If you want to know
how to migrate website to Shopify
, there are several options to consider. You can do it manually by importing your store's content. Besides, you can hire Shopify migration experts like GenovaWebArt or use third-party apps like Cart2Cart.
What are the main alternatives to Magento or Shopify?
The most common alternatives to Shopify and Magento include the following eCommerce platforms: OpenCart, Salesforce, BigCommerce, and WooCommerce.