There are multiple things that eCommerce store owners need to take care of when it comes to customer experience. From the moment the consumer visits the online store, selects the product, and checks out until receiving the package: all this is the merchant's responsibility.

Among all these duties, logistics plays a significant role in providing a seamless customer experience and your store's overall success. Yet, the delivery process may cause some uncertainty, given that you delegate this task to third parties. The good news is that it won't be the case if you set up your shipping on Shopify.

If you are wondering how Shopify shipping works, let this article be your step-by-step guide to setting up Shopify shipping. GenovaWebArt has been an expert in such setups through the years, allowing us to share our experience in this post.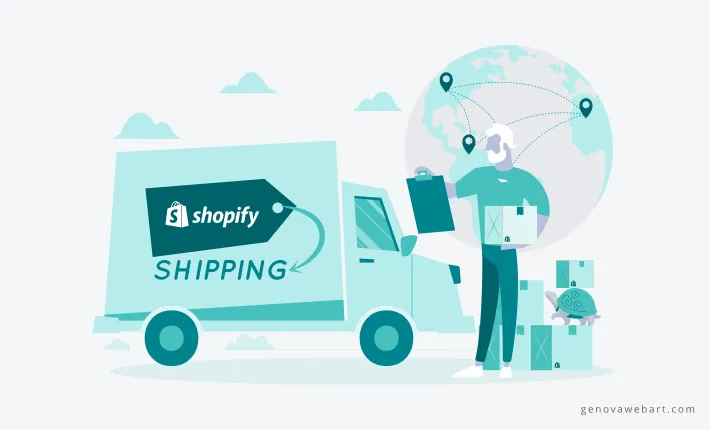 Frequently Asked Questions
How does shipping work with the Shopify online stores?
You get shipping services with your monthly Shopify subscription. As a result, you can cooperate with Shopify partnering shipping carriers that will take care of the delivery.
What are the benefits of using Shopify shipping?
The first benefit is that you can use the free trial version to understand if Shopify shipping services are right for you. In addition, this platform allows you to set up your shipping procedures effortlessly.
How long will it take you to set up Shopify shipping rates?
It all depends on how many setups you need to do. But if you get expert help, you can set everything up within two days.
How to set up shipping on Shopify for dropshipping?
To set up dropshipping processes on Shopify, create a separate shipping profile and indicate the warehouse's address from which certain products will be delivered.