As an eCommerce business owner, you likely consider your Shopify store your hub of sales and success. You've designed an eye-catching storefront, filled it with an appealing product line, launched powerful marketing, and even attracted decent traffic. But to ensure persistent growth, you also need proper Shopify store maintenance and support.
Why? There are over 4.3 million Shopify websites. Each of them fights fiercely to rise above the competition, and the stakes are higher than ever. Prioritizing Shopify support services means elevating your store from a simple online presence to a revenue-generating machine.
That's what GenovaWebArt is here for. In this post, we'll explain the importance of Shopify support and maintenance and provide tips for your store's regular post-launch improvement. Having done just that for such eCommerce businesses as Kit & Kin, Winky Lux, Ten Thousand, and more, our team has practical experience to share with you.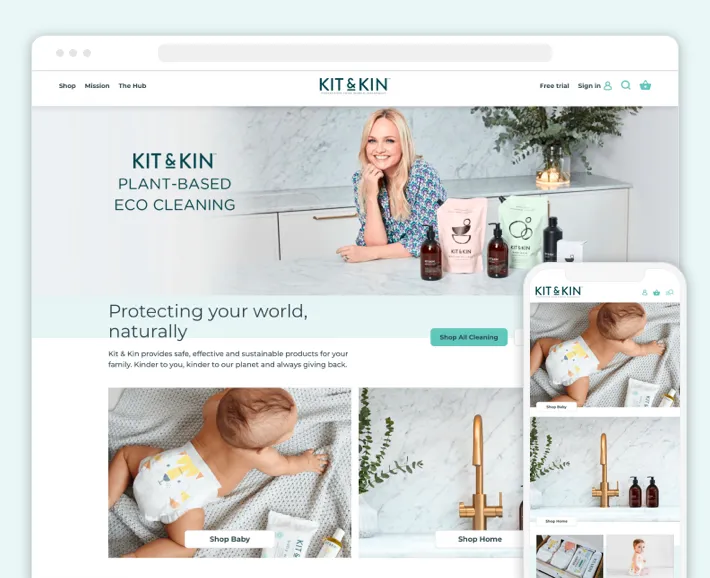 Frequently Asked Questions
Why choose Shopify store support and maintenance services?
If you want to develop your eCommerce business consistently and require technical and Shopify expertise, Shopify support and maintenance services are the way to go. These can make your store performant and convert your website visitors into regular customers.
What are the benefits of hiring Shopify support specialists?
You benefit from custom solutions, save time and costs, increase customer satisfaction and loyalty, access profound Shopify expertise, and ensure stable growth of your online store.
What steps can Shopify store support consist of?
It depends on the particular store's requirements. But generally, some examples of Shopify store support stages include troubleshooting technical issues, providing software updates, delivering SEO, and even developing custom features.
What are the tips for maintaining a Shopify store?
Review and update your product listings, optimize images for faster loading, monitor website analytics, and transfer complex maintenance tasks to Shopify experts. Some solutions these professionals can offer include software updates and website testing.