Revenue from email marketing was $7.5 billion in 2020. It is anticipated to hit the $10 billion mark by 2023. There are few, if any, marketing channels that can match email marketing's average return on investment (ROI). Given that businesses may anticipate up to 45 dollars for every dollar spent on advertising, it is clear why email has retained its reputation for decades.
How to get the most out of email and SMS marketing? Klaviyo supports business growth by automating email and SMS marketing campaigns to provide real-time data learning for marketing initiatives. When Klaviyo syncs with your Shopify store, it allows sending marketing campaigns to your audience based on their activities on your site.
In this post, you will learn how to use Klaviyo, how to sell more, and grow your business using Klaviyo for Shopify. Having five years of experience with Klaviyo, GenovaWebArt will share their expertise in integrating Klaviyo with Shopify for the majority of the clients who use Klaviyo, from simple setups to custom development with deep integration into clients' business models.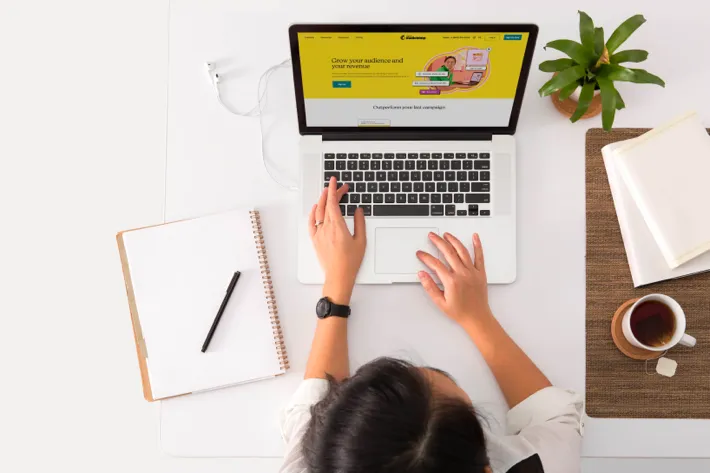 What is the Klaviyo app?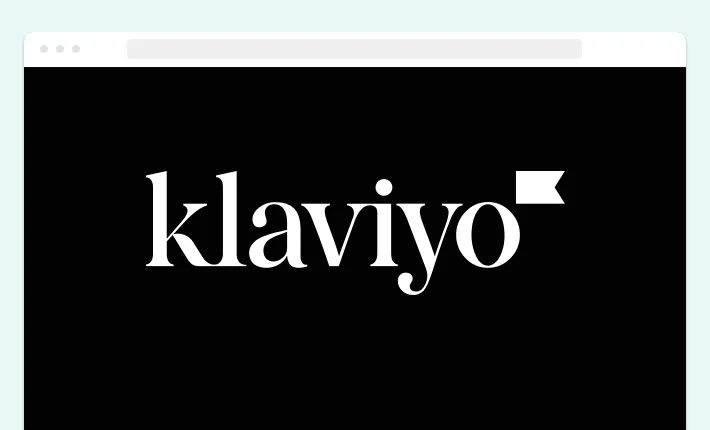 Klaviyo is a powerful marketing platform that supports eCommerce store owners in giving their customers a better-tailored experience. It synchronizes with your online store and grants your brand direct ownership over consumer data and interactions. With this data, you can transform one-off business dealings into fruitful long-term connections and scale your Shopify business.

Klaviyo email marketing is frequently used in conjunction with platforms like Shopify, Shopify Plus, BigCommerce, Magento Commerce, WooCommerce, PrestaShop, Salesforce Commerce Cloud, and Wix to assist business owners in creating comprehensive marketing networks.

Automated email and SMS marketing campaigns from Klaviyo help the online store expand thanks to real-time data learning. With Klaviyo, you can also run mass SMS campaigns and use robust automation to tailor each message. Klaviyo makes content management easy and automatic. You can create multi-channel consumer experiences with Klaviyo and manage them from a single platform.
Read more: TOP 10 Essential Shopify Scripts
Klaviyo Pricing
When it comes to cost, Klaviyo offers options for both SMS and email as well as both. If you wish to test out the platform, a free version and a free trial are available. The free version is designed for small companies with up to 250 connections. As your company adds more contacts, the cost of Klaviyo rises.
Companies with 251 to 500 email contacts will be billed $20 for Email or $35 for Email and SMS packages. When your company accounts for between 501 and 1000 email contacts, Klaviyo will cost you $30 for the Email package and $45 for Email and SMS. If your company's contact list exceeds 1001, you can estimate the pricing using the Klaviyo price calculator.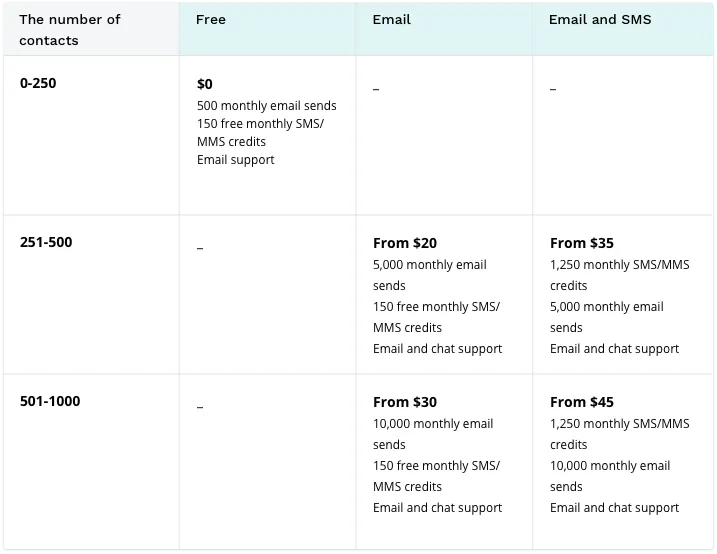 What Can You Do with Klaviyo?
You can sync your history and current data with seamless one-click Klaviyo integration with Shopify. You can keep track of every interaction visitors have with your website. Your customers will receive automatic email and SMS messages from you at the times when they want to hear from you and drive your sales.

Let's look at the complete list of the tasks you can do with Klaviyo for your Shopify store.
Personalization
Using personalization, the Klaviyo app and Shopify make it simple to increase traffic and lead generation. eCommerce companies can welcome their website visitors with pop-ups, embedded forms, and more. Clients of Klaviyo are allowed to customize offers depending on a user's profile, segment, and area, regardless of whether they are first-time buyers, repeat buyers, or VIP customers. To further enhance your eCommerce strategy, implementing a Shopify lead magnet that offers personalized incentives can be highly effective, as it capitalizes on the Klaviyo app's ability to tailor experiences based on customer behavior and demographics.
Customers' Profiles
With Klaviyo, you may view a contact record with a transactional email for each customer in their database. View all of a contact's past actions in one place, including the pages they viewed and the amount they spent on their most recent transaction. View the Klaviyo-provided sequential timeline for further information on a customer's website and purchasing behavior. With Klaviyo, you'll get immediate knowledge of
When a client clicked on an email
When a buyer visited your website and for how long they looked at a certain product
When they made a purchase
Predictive Analytics
Klaviyo will keep valid predictive data, such as customer lifetime value, projected date of next purchase, and propensity to churn, once a business has a solid customer database and accumulates a significant number of purchases. Brands can use these automatically inserted forecasts to give customers time-sensitive information or develop highly focused campaigns.
Segmentation
Klaviyo allows marketing teams to target customers more precisely using their profiles to analyze transactional and behavioral data. The platform will automatically update segmented lists. Further, segment contacts will be based on unique events. You can set these special events based on your business's priorities and create workflows that send emails on these events.
Reporting
Klaviyo gives your access to all historical performance data, including information from signup forms, marketing, and follow-up flows.
Campaign Performance Report. To find trends and insights that can help you improve your campaign plan, look at the Campaign Performance Report for essential data.
Flow Performance Report. To get a closer look at each email flow and learn which emails or texts generate the most engagement and conversions, check out the Flow Performance Report.
Custom Analytics. Use the Custom Analytics option to view performance for a specific time frame.
This data will help you find areas where your strategy could be improved to expand your audience.
Benchmarks
To calculate the value and percentile of their customers' best and worst-performing indicators, Klaviyo compares them to industry standards. This information offers perceptions on how your company compares to 100 competitors. View data on click-through rates, conversion rates, bounce rates, the percentage of orders that are subsequently returned, average order values, average orders per customer, and much more.
Social Advertising
You can send data from Klaviyo to Facebook and Instagram (and vice versa) to create relevant messages and offers. With Klaviyo, you can target different consumer categories, such as those who abandoned their cart or purchased a specific product, to reach them at the appropriate point of the buyer's journey and across various channels.
Information about clients' journeys can guide your social media advertising strategy and create engaging content for your audience. Facebook's lookalike audiences can be used to increase the size of your contact list and show your ads to people similar to your current clients. For instance, you could upload your list of VIP clients to Facebook to develop a distinct audience of brand-new individuals who resemble those on your VIP list.
Email Marketing Campaigns
Designing and creating emails with Klaviyo will improve your email marketing strategy. You can send tailored emails to segmented lists, such as newsletters, product releases, or campaign-specific emails, instead of sending one email to your entire list of contacts.
By giving clients a more individualized, one-on-one experience this aids in developing relationships with your audience. Additionally, it's a terrific approach to introduce sharing of each person's unique product recommendations.
To simplify future emails, send branded emails using Klaviyo's setup wizard. Additionally, Klaviyo gives businesses the tools they need to keep getting better. Using the Smart Sending tool, you can contact the right people at the right time. To increase open rates and click rates, test new sending timings, email subject lines, and copy regularly.
SMS Marketing
Klaviyo SMS marketing is a terrific solution for eCommerce companies that wish to interact personally with their clients. SMS marketing entails sending text messages to customers permitted to receive such SMS. Text messages can contain a wide variety of information, from shipment and delivery alerts to promotions, special deals, and coupons.
With Klaviyo, those subscribers who opted-in for SMS notifications can opt-out anytime.
You can set up a flow so that those customers who didn't permit to receive SMS will receive automatic emails instead. You can change the requirements whenever you want to send emails that are prompted by user activity.
You can utilize the platform's customizable reports when comparing Klaviyo SMS to email reporting to determine precisely what is causing conversions. Predictive analytics is a smarter way to find new business growth strategies. At the same time, accurate data is excellent for identifying which email or SMS message inspired a customer to make a purchase.
Key Benefits of Klaviyo for Shopify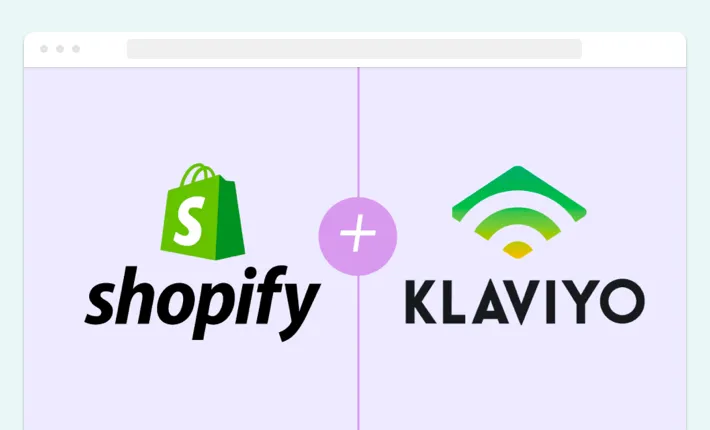 Having discussed the tasks that can be completed with the help of Klaviyo, it is obvious that this marketing platform has plenty of benefits. Below we will list key advantages of Klaviyo that will explain why 70 percent of GenowaWebArt's clients choose to connect Klaviyo to their Shopify stores.
All of Shopify's customer information can be transferred to Klaviyo. With triggers based on Shopify events, you can design email and SMS flows. You can also use this data to improve existing email segmentations or develop new ones.
You can create audience segments based on Shopify data. All of the consumer information gathered by Shopify, including AOV, conversions, frequency of purchases, and specific items purchased, is imported into Klaviyo. It enables you to maximize your

Klaviyo email marketing for Shopify

by segmenting your customers.

Because of the direct partnership between

Shopify and Klaviyo,

you will receive top customer service on both

platforms

.

You can use Shopify-created discounts in your email sequences. Klaviyo can add discounts that have previously been developed to your email flows.
With the Shopify Flow app, you can further automate and streamline the interaction between Shopify and Klaviyo. Using any Shopify data, Flow enables you to build workflows with triggers and criteria. Utilizing customized triggers and conditions, you can send campaigns and push events into Klaviyo.
Additional Klaviyo Shopify Integration Features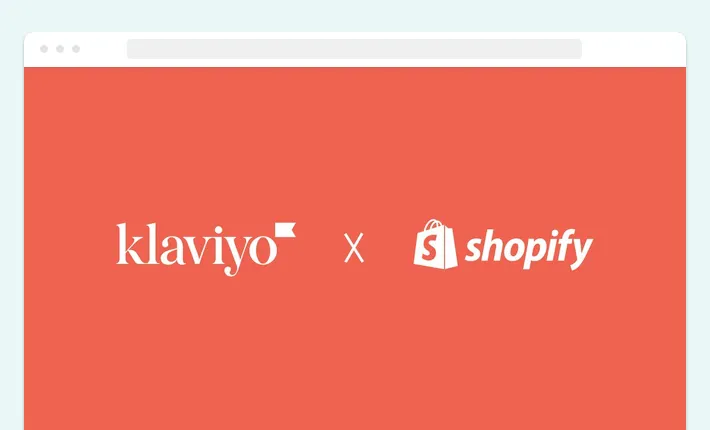 Besides the advantages listed above, Shopify Klaviyo integration has other features that make the cooperation between these two platforms even more helpful. They are
Monitoring the Historical Metric Sync
Klaviyo Signup Forms with Shopify
Accepts Marketing Property
Monitoring the Historical Metric Sync
To start interacting with your most recent consumers, sync Klaviyo with Shopify to access the last 90 days of your Shopify data when you first link with the platform. The time it takes to sync all of your data will depend on how many orders, customers, and products your store has. A green progress bar will indicate how far along your sync is.

New data will sync in real-time to Klaviyo once this historical sync is finished. To view the status of the initial sync, click the Analytics option and choose Metrics. To determine which dates have been completely synced, locate the Placed Order metric and alter the graph's date range. Klaviyo integration with Shopify will be marked complete in the Integrations page once the sync is finished.

You can compare the total orders for a few days or weeks to confirm if all Shopify data is synced. Check that the timezone on your account matches the settings in Shopify before you begin validating. The Account Settings page may be accessed by clicking your account name in the lower left and selecting Settings. Select Contact Information > Organization from there and then scroll down to Timezone.
Klaviyo Signup Forms with Shopify
E-commerce signup forms rank among the top ways to connect with clients, foster brand loyalty, encourage purchases, and enable direct communication. Potential customers can choose to receive messages from you with just a quick Klaviyo sign-up form for a Shopify store.
There are three methods to sync your Shopify signup forms to Klaviyo:
Sync your default Shopify signup forms to a Klaviyo list.
Add a Klaviyo form to your Shopify store.
Connect your Klaviyo account to a provider of third-party signup forms.
Your Klaviyo forms are activated if you click the box to automatically integrate Klaviyo onsite JavaScript on your Shopify Integration settings page or use the manual method described in the tutorial. The Signup Forms tab's signup form editor is available right away, where you may begin creating a form.
Accepts Marketing Property
Accepts Marketing property is a custom property that is determined whether or not they click the Accepts Marketing box when a consumer begins or completes a checkout. When the Shopify integration makes the Accepts Marketing value available, Klaviyo syncs it. If it is assigned, the value will either be True or False.

This property covers only email consent. SMS consent is not. Whether someone independently signs up to receive emails using a signup form does not affect the existence of the Accepts Marketing attribute.

This implies that a customer may choose not to check the marketing box during checkout but still opt to join your mailing list separately by filling out a signup form. Even though they would wind up on your subscriber list, their Accepts Marketing property value would still be False.
How to Set up Klaviyo Shopify Integration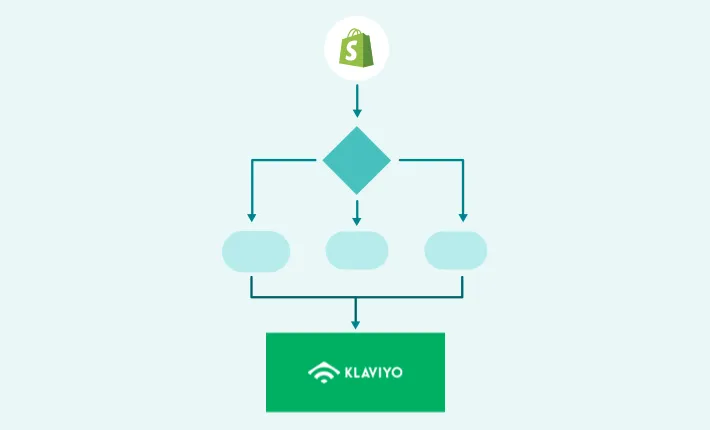 Let's dive into how to add Klaviyo to Shopify. The integration process of Klaviyo embed Shopify is relatively straightforward. The following steps will guide you through the Klaviyo and Shopify integration and make it simple to connect these platforms:
Step 1. Open your Klaviyo Account
First, you need to log in to your Klaviyo account to start integrating Shopify with Klaviyo. Look for the Integrations page after logging into Klaviyo. Now, go to your Klaviyo account and click on the Shopify Integration link - you'll be directed to the Shopify Integration page.
Step 2. Add the Shopify Store URL
By pasting the URL of your Shopify store, you may now connect to Shopify. To ensure that your integration is flawless, you can set up other parameters like Klaviyo Onsite JavaScript, Subscriber Email List, Make a list of SMS subscribers and sync Shopify with the status of consumer SMS subscriptions.
Step 3. Establish the Connection
Once you've set up the settings for your integration, connect to Shopify. You'll then be directed to your Shopify profile.
Step 4. Install the Shopify Application
Select the Install option to install the Shopify app. It will link your Klaviyo account to your Shopify account and return you to your Klaviyo account.

You'll notice a green success callout on your screen as soon as your data begins syncing with Klaviyo. Your Shopify and Klaviyo integration is now finished!
How to Use the Klaviyo App Step-By-Step
Once you have integrated the Klaviyo app with your Shopify store, you can start using it for several tasks. Let's look at examples of what you can use the Klaviyo app for.
Create an email campaign
The campaign wizard in Klaviyo walks you through the process of making your campaign. Go to the Campaigns section, click Launch a Campaign, and select Email. The following three screens are presented to you by the wizard: Recipients, Content, and Review.
Then choose the campaign name and the recipients. The wizard's initial screen includes information about your campaign's basic settings, who you send to, and how you send it.
Get Your Customer Lists Set up and Ready to Send to
Lists can be used to send messages, start flows, and monitor the evolution of your audience.
When starting with Klaviyo, importing contacts from another email service provider, and gathering contacts from an event, giveaway, or signup form, it's crucial to add contacts to a new list. You are permitted to have up to 1000 lists and segments in your account at any given moment.
To create a new list, you need to complete the following steps:
Open the Lists & Segments tab.
In the top right corner, select Create List/Segment.
Select List
Name your list and include any necessary tags.
Choose Create List
Activate Manual for any flows that this list triggers.
Check your CSV's formatting.
Click your list, then choose Upload Contacts.
Choose your CSV file by dragging it into the upload box or uploading it directly from your PC.
Click Subscribe to Email Marketing in the Email row.
Connect the columns in your CSV file to the Klaviyo fields.
Review your import to make sure you are set to move forward.
Select Review Import.
Choose Start Import.
Design Your First Signup Forms
After deciding on the form's content and targeting. Go to the Styles area. Applying your brand's styles there will allow you to make final adjustments before releasing. Remember the first tenet of the code: Keep it simple with your look. When someone looks at your form, they need to be able to tell from a quick glance what it is asking for and how to submit it.
Verify that the form type (e.g., popup, flyout, or embed) matches the form's objective before selecting form styles. Consider accessibility best practices when selecting fonts and colors for your form. To make the form's text easy to read for all visitors, use colors with strong contrast.
To read and modify the form's success message, click Success. Unless your form is configured to shut or redirect to a URL after submission automatically, this will show up for everybody who successfully completes the form. Click Publish when your form is prepared to be shared. There is nothing further needed to start a form after your website has been integrated with Klaviyo.
Build Your First Welcome Series and Abandoned Cart Flows
A pre-built welcome flow called "Welcome Series" will immediately be generated in your account when you register a Klaviyo account. When you click on this flow, you will be asked to choose the list to which you want your welcome series to be associated. After registering for your brand's communications, new contacts should be added to this list as their primary destination.
After integrating your Shopify store with Klaviyo, the Flows Library will immediately populate with a number of best practice flows, including an abandoned cart flow. Your integration may display a variety of abandoned cart flows that are appropriate for your purpose. It is better to select one of these pre-built processes to get started, then modify it as you see fit.
Use Automated Flows for Email
When a person does a particular action, such as when they join a list, are added to a segment, make a purchase, or abandon their shopping cart, a flow is a series of automatic operations that can include emails and SMS messages. To start and direct automatic flows, you can use any data that is synced to your Klaviyo account.
For instance, a welcome series flow starts when someone signs up for your newsletter. After initiating the flow, they can be exposed to your brand through several pre-configured messages. For more customization, flows can incorporate time delays between steps and numerous pathways that divide based on various parameters.
Analyze and Monitor Your Performance
You need accurate reporting to monitor and analyze performance patterns over time to determine how well your business plans and marketing initiatives are functioning. To understand this, Klaviyo provides a complete set of reporting tools.

You can use various data sources with our native reporting capabilities to assess performance, determine what is and isn't working, and identify areas for development. In Klaviyo, reporting tools are available to Owners, Admins, Managers, and Analysts. Metrics and reports are inaccessible to content creators and campaign coordinators.
Need More Advanced Klaviyo Solutions for Shopify?
GenovaWebArt has been working with Klaviyo since 2017. We are Shopify experts in custom apps and integrations. Our team can connect Klaviyo to Shopify and make custom integrations. 70% of our customers use Klaviyo. We have experience from simple settings to custom development with deep integration into the business models of our clients.
Our team has successfully integrated Klaviyo, enabling our customers to receive more data for profile segmentation, analytics, and processes. By creating custom subscriptions, sales analytics, and custom Klaviyo integration with Shopify, GenovaWebArt has addressed the unique needs of Kit & Kin and provided extra data for profile segmentation, analytics, and flows.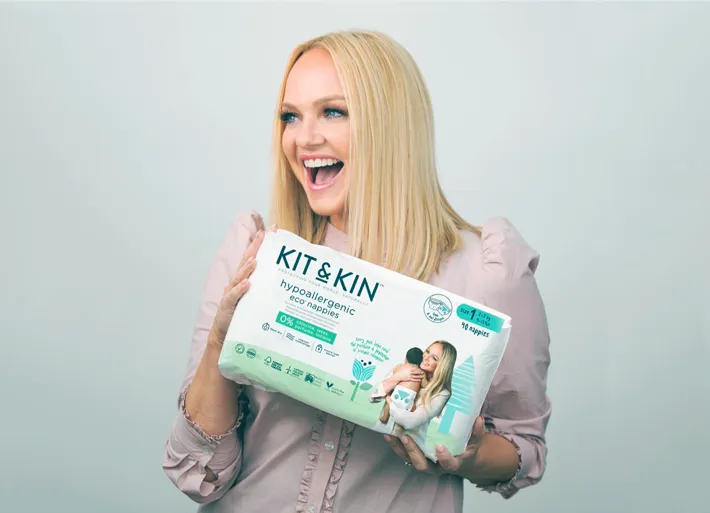 Final Thoughts
Klaviyo is a powerful marketing platform that helps eCommerce store owners offer more individualized service to their clients. Integrating with your Shopify store gives you direct ownership of customer interactions and data to your online brand. With the help of this information, you can scale your business and turn one-off business transactions into profitable long-term relationships.
GenovaWebArt has been working with Klaviyo since 2017. We have experience with anything from straightforward configurations to custom integrations and development that aligns tightly with our clients' business concepts.
If you want to integrate Klaviyo with Shopify, contact our team to get a deeper consultation on the topic.
Frequently Asked Questions
Why choose a Klaviyo for Shopify?
Klaviyo is one of the best apps for Shopify email marketing since it is user-friendly, packed with useful features, and seamlessly interacts with Shopify. Beautiful templates, email newsletters, automated emails, and targeted campaigns can all be easily created using Klaviyo. Klaviyo includes excellent features like segmentation, A/B testing, and dynamic content.
Klaviyo is not synchronized with Shopify. What to do?
You need to click Update Shopify Settings. If you are not currently connected to your Shopify store, you will be sent there and asked to do so. Click on Update your integration settings. You will be returned to Klaviyo after we re-authenticate with Shopify.
Is Klaviyo free with Shopify?
For Shopify business owners with up to 250 contacts, Klaviyo is free. Klaviyo's pricing for businesses with more than 250 connections starts at $20 per month. For new customers, Klaviyo also provides a 14-day free trial.
How many Shopify stores use Klaviyo?
The most widely used email marketing tool for multiple Shopify stores is, without a doubt, Klaviyo. Over 70,000 eCommerce stores use Klaviyo, which introduced SMS marketing capabilities that allow businesses to text their customers.