In today's all-digital world, online presence is vital for any business's success. And robust website builders like Shopify or Squarespace are critical for achieving this goal.
With Shopify's 4.4 million users and almost 3 million Squarespace customers, these two platforms have proven suitable for creating engaging, user-friendly websites that drive sales and establish a powerful online identity. But how do you choose the right option for your business needs?
This article will provide a detailed comparison of Shopify and Squarespace. We will explain their pros and cons, features, and pricing plans to make an informed decision. GenovaWebArt, in turn, will leverage its profound Shopify design and development experience to assist you in this journey.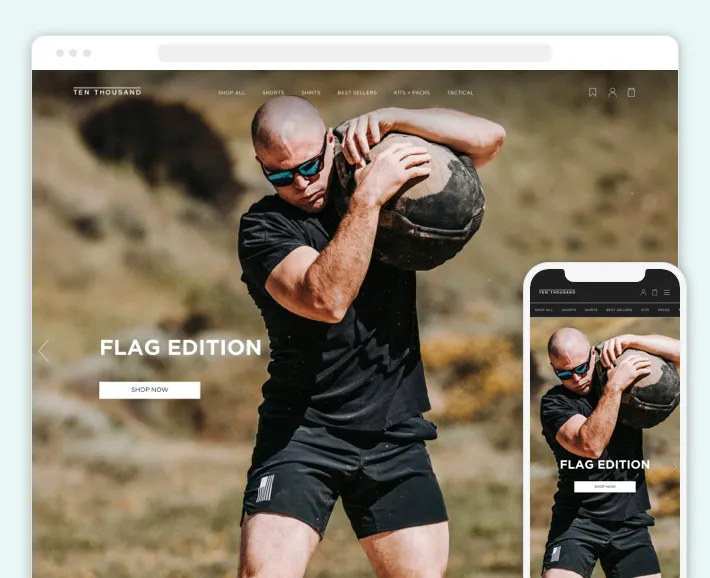 Frequently Asked Questions
Which is better, Shopify or Squarespace?
We can't suggest you choose Shopify instead of Squarespace right away. The choice of the platform depends on your specific business needs and goals. Thus, both Shopify and Squarespace may work well for your eCommerce website.
Which is better for importing WordPress websites, Shopify or Squarespace?
Squarespace has a built-in importing feature. Thus, transferring your existing WordPress website to this platform is easy. As for Shopify, it enables importing WordPress websites hassle-free through various third-party apps and services.
Which is better for SEO, Shopify or Squarespace?
Both Shopify and Squarespace are SEO-friendly website platforms streamlining optimization for search engines. They provide numerous relevant features, including customizable meta tags, alt texts, URLs, and built-in SEO tools.
Can I migrate my existing website to Shopify or Squarespace?
Certainly! You can migrate your existing website to Shopify or Squarespace. Both platforms offer migration options and all the necessary tools and documentation to help you achieve this goal. If you specifically want to
migrate from WooCommerce to Shopify
, feel free to reach out to GenovaWebArt experts for assistance as well.