Are you an online store owner running your business on Shopify? Then, you probably know that simple yet vital rule: higher traffic drives better sales. Regardless of how outstanding and affordable your products are, you won't succeed without a sufficient number of website visitors. The statistics claim that the increased traffic per hour raises average sales volume by approximately $10.
However, getting new customers is becoming more challenging with significant competition growth. Today, there are approximately 12 million eCommerce stores worldwide!
So, where should you find more customers? And how to get traffic to your Shopify store without blowing your budget?
Read more: Implementing 3D models on Shopify
We are here to help you find the answers!
GenovaWebArt has ample experience delivering robust Shopify solutions for our clients. Thanks to our insights, you will learn the most effective strategies for Shopify traffic growth. Also, we will explain the sources you can use to drive more customers to your store and the most common reasons for low traffic. So, let's find out how to drive traffic to the Shopify store.
Why Is Traffic Important to Shopify Store Success?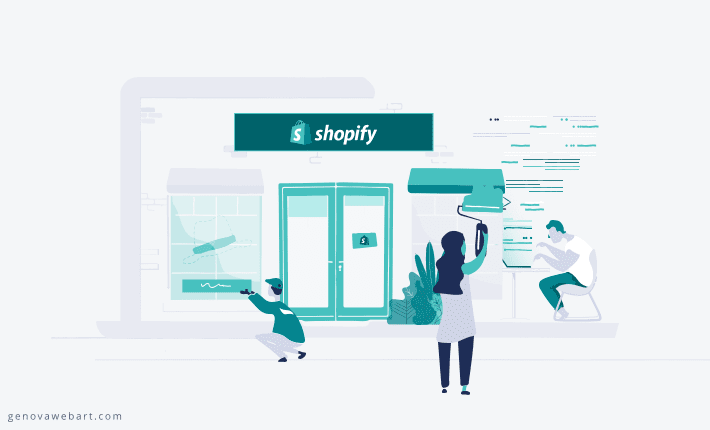 Driving traffic to Shopify stores is not just helpful for your business. If followed by successful retention, it's vital. The number of your website's visitors who convert into actual customers depends directly on the traffic.
Let's look at the two critical success indicators for attracting more people to your Shopify store. First, it should be easy for visitors to find your page on the web. This aspect closely relates to search engine ranking, SEO optimization, and marketing efforts.
And second, the website should provide the visitors with an easy journey to their goals. In other words, you should ensure potential customers can get what they've come for. This aspect involves effective maintenance, appropriate UX solutions, and content optimization.
If you pay enough attention to these two components, your website will have a better chance of driving traffic, decreasing bounce rate, and boosting sales.
Read Also: Canonical & Hreflang for International SEO on Shopify
How Shopify Stores Drive Traffic: 5 Main Sources
So, where can you find those potential customers? Or, to be more precise, where can they find you?
You can use multiple channels to engage the visitor's attention and drive traffic to your Shopify website. However, for an online store, there are several key options.
Here are the most widespread and result-driven ways to get traffic to Shopify store:
Organic. Customers find your website when looking for specific goods online. Thus, they access your store via Google search.
Direct. This traffic source is common for regular customers. It involves entering your website's URL into the browser.
Facebook and Instagram Ads. This type of traffic comes from Facebook or Instagram and corresponding marketing campaigns.
Google Ads. You may pay for Google advertising and bring your website to the top of the search.
Pinterest Ads. This traffic source is open for those running Pinterest ads campaigns.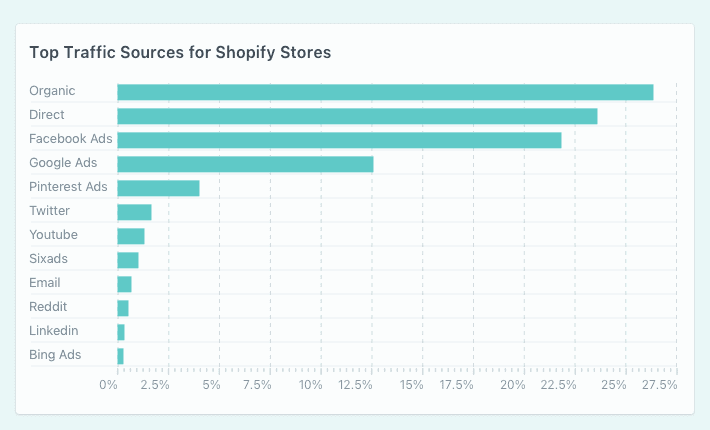 How to Drive Traffic to Your Shopify Store?
You can attract more visitors and drive clicks to your Shopify store in numerous ways. However, some may be inefficient due to your audience's specifics. The others may not suit you because of cost-ineffectiveness. At the same time, there are many free traffic increasing techniques as well.
Consider all the factors that may influence your choice. Then, define your budget, set priorities, and choose several most relevant techniques.
Here, we will list and explain the most common and productive ways to drive traffic to Shopify stores.
1. Improve Your SEO
Wondering on how to get free traffic to your shopify store? Search Engine Optimization (SEO) is the most widespread technique to drive traffic to Shopify store for free. SEO is responsible for your website's ranking in search engine results.
Shopify platform utilizes multiple SEO techniques and enables building effective evergreen strategies for content optimization. Here are a few key tactics you can apply to drive traffic to your store.
Read also: SEO Best Practices for Migrating to Shopify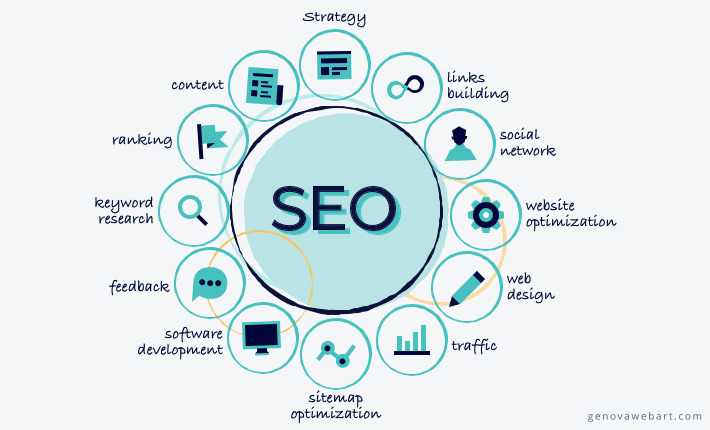 Keywords
Do comprehensive keyword research to understand which words and phrases your customers use when searching for goods. Consider your audience's specifics and the competitors' choices. Note that keywords should be naturally distributed through your content.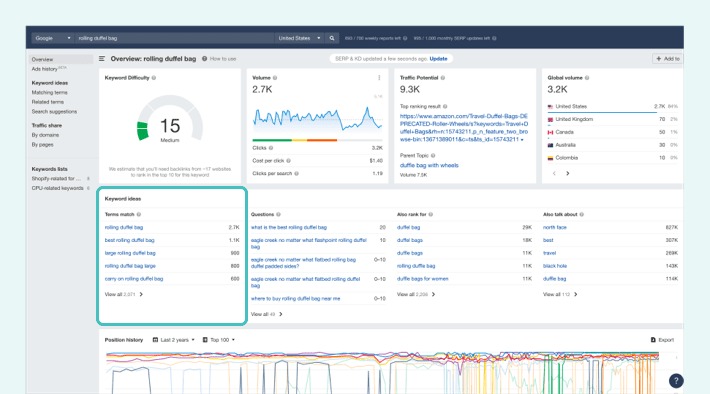 Linking
Internal linking and anchor text in your online store will improve navigation through your website and help Google with crawling. Internal links may lead to your blog posts, products, and service pages.
Meta Titles and Descriptions
Titles and descriptions play a significant role when it comes to getting traffic to a Shopify website. They are the first things potential customers will see before visiting your page. So they should ideally match the shoppers' goals. For that, study which keywords work best for your audience.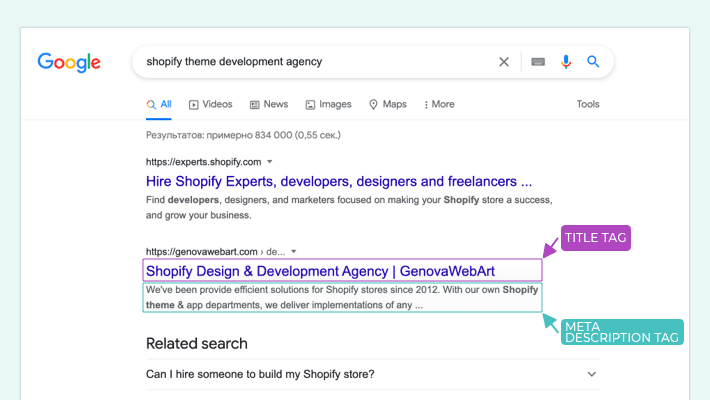 Better Structure and Navigation
Good user experience rocks and eCommerce stores are not an exception. To drive organic traffic to your website, ensure convenient navigation and a clear website structure. It will allow your customers to stay longer and instantly find what they've come for.
Learn more about Shopify SEO optimization techniques in our recent blog post.
2. Eliminate Technical Problems
Technical SEO is responsible for seamless search engine crawling and affects the quality of organic ranking. So it's worth being especially careful with the most typical challenges.
For instance, you might face problems with dictated hierarchical structure, metadata and content duplication, or image optimization. Eliminating these complications will make your Shopify store cleaner, faster, and more convenient.
Sometimes it may be challenging to address particular technical issues.
So if you lack tech expertise, you can turn to a professional Shopify development company like ours.
3. Improve Product Pages
To get more traffic and retain your potential customers, provide them with all information they need. Pay special attention to product pages that can attract your visitors or push them away, depending on their content. This will ultimately help you get more organic traffic on Shopify.
In particular, ensure the product descriptions are clear and engaging. They may include general information about the product (size, weight, etc.), its manufacturer, quality characteristics, and more. Additionally, it's a good idea to provide links to related products. Thus, a customer doesn't have to leave your website and look for alternatives.
Finally, it's crucial to add high-quality images representing each item. For example, some online stores use 360-degree images allowing customers to view the product from different angles.
4. Connect Security Certificates to Your Website
If you think about how to drive traffic to your online store on Shopify, this should help you. Since website security is one of the most significant concerns today, following its basic principles is essential. Shopify provides multiple options that enable connecting to specific security certificates. In particular, it's crucial to use an SSL (Secure Socket Layer) certificate that encrypts the connection between your store and external content. It involves changing HTTP URLs to more secure HTTPS.
Some fear that additional security measures can negatively affect website loading speed and reduce traffic. However, certificates like SSL involve a higher search ranking on Google's first page. Otherwise, the browser will warn the visitors your website is unsafe, which may negatively impact the bounce rate.
5. Customize Your Internal Search
Of course, getting to the top of Google search results is vital if you need to drive traffic to a Shopify store. However, the internal search can also make a difference. It enhances the user experience and enables your customers to customize the searching process to their needs.
Filtering will allow visitors to look for specific goods or items by categories, sizes, colors, manufacturers, etc. Also, your customers can look for a particular page type (like product pages only). Allow them to narrow their search so they don't see unwanted content.
As for the implementation of internal search to your website, you don't have to worry. Shopify automatically generates this certificate for your store.
6. Connect Interactivity Elements
Interactivity helps users control their journeys and boosts their shopping experience. However, too many animations and interactive elements may distract the shoppers' attention and even frustrate them. The solution is simple: keep the right balance.
Applying interactive elements will make your store seem faster and friendlier. For instance, animations may entertain the visitors when waiting for a page to load or an action to complete. Thus, customers will be more likely to stay and enjoy their shopping.
7. Post Customer Reviews on Your Shopify Store
Honest feedback will help you get more customers on Shopify by earning their trust. According to an eMarketer study, people trust reviews 12 times more than product descriptions. You can create a separate review page or place feedback on the product pages.
Shopify allows applying this technique with ease. You can use the Shopify Product Reviews app and add the required piece of code to the product description page. Additionally, you may add review stars to the collection page. Thereby, the customers will instantly see the items' rates. It is another common way to drive traffic to Shopify store for free.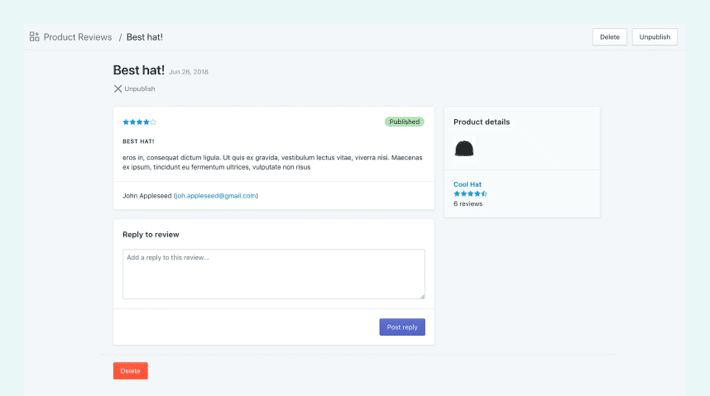 8. Simplify the Order Form
When optimizing your Shopify website, do your best to simplify every critical point of user experience, including the order form. With its help, the users can immediately see shipping details and get a smooth checkout experience.
Shopify apps like Buy Me, Quick Order, EasyOrder, etc., allow you to create order lists and streamline your customers' shopping experiences. Most of them can offer the following features:
Placing the Buy Me button on every page
Listing all products on a single page
Allowing buyers to add various items in different amounts to the shopping cart, etc.
9. Add a Purchase in One Click
One-click purchase is another excellent feature to get more customers on Shopify. The shoppers will appreciate the streamlined checkout process allowing for instant purchases in your store. In addition to the Add to Cart button, it includes the Buy It Now option. Thus, the customers can immediately order the desired products without switching to the shopping cart.
10. Regularly Update the Product Range
Outdated product lists and incomplete collections may disappoint and repel your customers. So it's worth regularly updating your online store's product range, presenting only available items. Thus, you can retain more users and strengthen trust in your brand.
The Products section in your Shopify admin panel enables easy access to all operations regarding your product pages, collections, and inventory management. For example, you can add products, duplicate them, provide specific items for your sales channels, update descriptions, delete or archive products, etc.
11. Connect Online Management Consultants and Service
Increasing Shopify traffic might be a hard nut to crack. Businesses struggle to approach their audience by applying marketing, SEO, and other optimization techniques. And unfortunately, many of them fail. According to the latest statistics, more than 20% of companies set up in the USA in 2016 closed after the first year. And the failure to get more customers during the expansion is one of the top reasons.
The solution? A professional and unbiased view of an outside expert may be highly beneficial. An online eCommerce consultant can help boost conversion rates, expand the audience, and maximize profitability.
12. Work on Usability
As mentioned above, your online store's UX can make or break the Shopify traffic growth. Why? Because the customers won't buy your products if they don't understand how to find them. In contrast, easy navigation, accessibility, and a straightforward interface encourage shoppers to visit your website and keep purchasing in your store.
According to a Hubspot study, almost 80% of customers claim that usability plays a vital role in website design.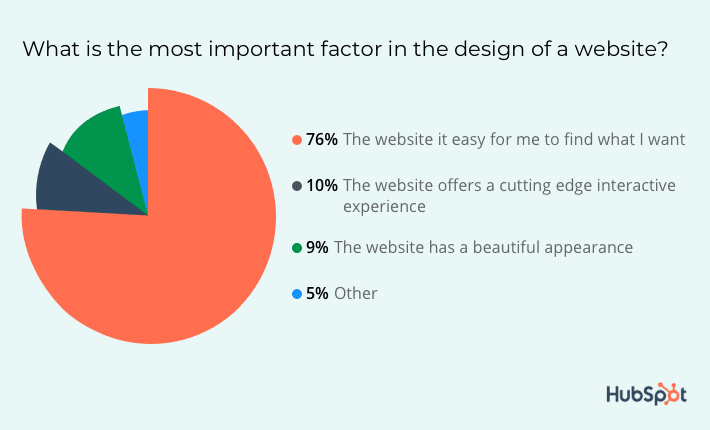 That's because people seek a convenient and precise environment to make fast, intuitive decisions. So, not surprisingly, when investing in your Shopify website usability, you can double the critical performance metrics and boost traffic.
Read more about website usability tests and A/B tests for your Shopify website.
13. Do Social Media Marketing
Organic traffic source makes your website available for those already looking for specific products or services. However, using a single source to increase Shopify traffic may not be enough for your company's growth. Meanwhile, social media marketing campaigns allow you to reach a much wider audience of potential shoppers.
The proper marketing efforts can make a big difference in your traffic through popular social networks like Facebook, Instagram, and Pinterest.
Facebook has the highest conversion rate (1.85%) among all social media eCommerce traffic. It involves multiple different advertising formats and allows for targeting specific audience groups.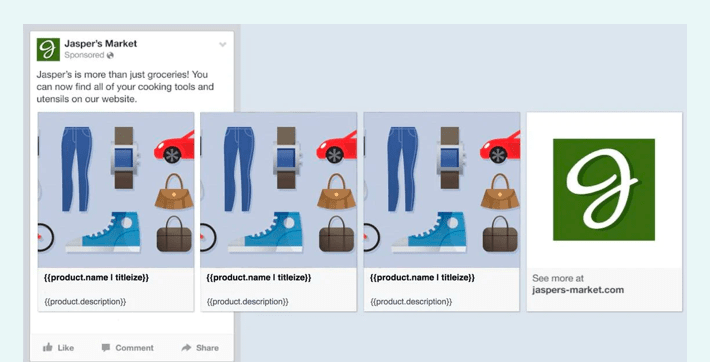 Instagram is used for shopping by 44% of people weekly. Your paid advertising campaign can benefit from the platform's shopping tab and product tags or sell goods directly from your store's Instagram account.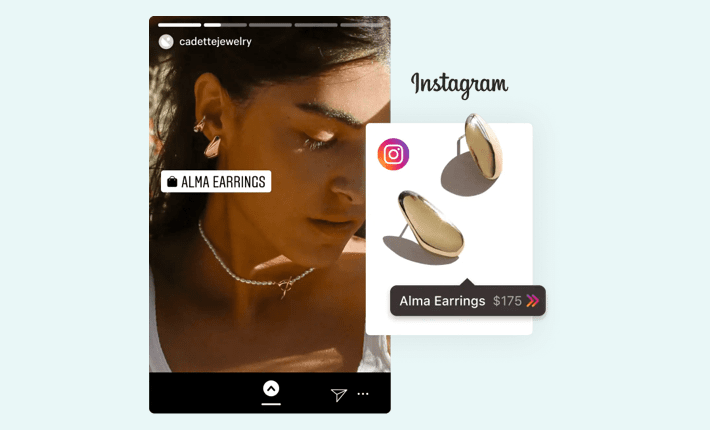 Pinterest is a platform for sharing inspiration and creativity. However, it doesn't diminish its marketing potential. Pinterest allows for creating shoppable ads. Also, you can use real customers' feedback to drive additional traffic to your store.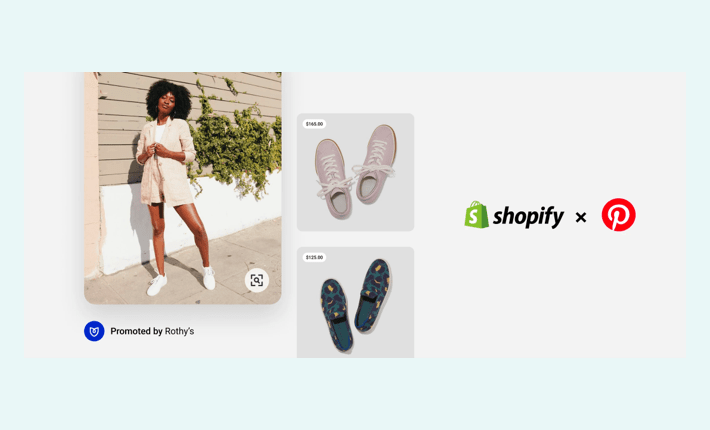 14. Create Evergreen Content
Content marketing is one of the most effective ways to get organic traffic to a Shopify store. Almost 80% of customers say that user-generated, authentic content impacts their purchasing decisions. But how to provide information that will attract target customers and effectively promote your store? The answer is simple: create a blog.
A blog in your Shopify store is another source for driving high-quality organic traffic. Valuable insights, helpful guidelines, and experts' opinions will captivate those preferring to do some research before making a purchase. Additionally, an eCommerce blog can help you improve your SEO and boost your website ranking.
15. Start a Customer Loyalty Program
A customer loyalty program can help your Shopify store enhance direct traffic and retain more users. You can provide unique discounts, sales, and gifts for your regular clients. Therefore, you will encourage more people to return to your shop and increase their trust in your brand.
For example, you can offer free shipping for all customers making a second purchase in your shop. Or provide discounts for those whose cart total exceeds a specific amount. These and more tricks are possible with the Shopify Script Editor app. However, it's available for Shopify Plus clients only.
Why Is Your Shopify Store Getting Low Traffic?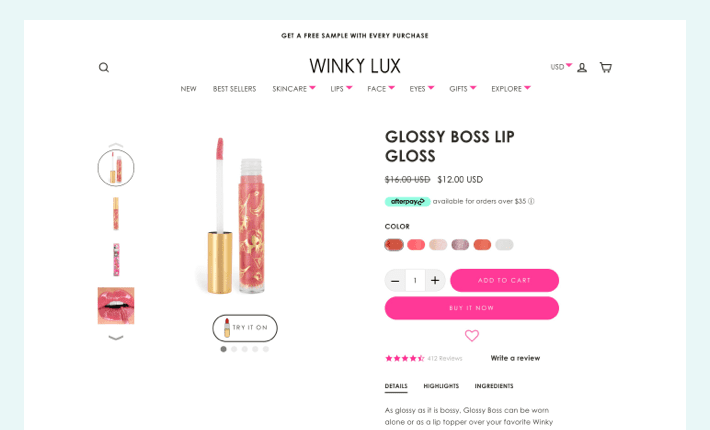 Your Shopify store's sales mainly depend on the traffic you manage to drive to your website. It also happens that the Shopify store has high traffic but low sales. However, numerous challenges may occur along the way.
So how to increase traffic on Shopify and overcome the most critical issues? Let's find out!
Not Good Enough Optimization
Without a professional and consistent approach to building an effective SEO strategy, your store may fail to withstand stiff competition, ending far from the first Google search page. That's why you should consider all crucial SEO aspects, from keyword research to website structure and navigation.
Tip: Hire a professional SEO team or use more cost-effective outsourcing services.
Technical Problems
Shopify is a robust platform that provides numerous opportunities for effective traffic growth. However, lacking tech skills and relevant expertise may deprive you of these benefits.
Many Shopify website design and development aspects require customization to make your brand stand out and remain competitive. So if you don't have the required tech skills, it may result in slow loading speed, poor functionality, and ineffective maintenance.
Tip: Hire a professional Shopify development team like GenovaWebArt.
Poor Content Quality
You won't succeed in driving traffic without focusing on quality content. Here, everything matters: from duplicated or empty pages — to the lack of detailed product descriptions and poor specification fields. Good content is an integral part of result-driven Shopify traffic growth strategies. So you should do your best to provide customers with sufficient data about your store, products, and services.
Tip: Pay extra attention to informative product descriptions and regularly update your content.
Ignoring Mobile Devices
Did you know that mobile accounts take more than 50% of web traffic worldwide? Ignoring this will significantly reduce your audience. Poor mobile design or lack of an intuitive mobile app won't allow your customers to make purchases using their smartphones. Thus, your store won't be convenient for many users who will eventually prefer your competitors.
Tip: Provide a mobile-friendly website design and build a mobile app for your Shopify store.
Bad User Experience
Poor UX design is another critical challenge for Shopify traffic. Nowadays, users are pretty demanding of websites' simplicity and convenience. Only 1% of customers say eCommerce websites constantly meet their expectations. Unclear navigation, poor usability, and overwhelming UI elements can push your potential customers away.
Tip: Hire professional Shopify designers to conduct usability tests and improve UX.
No Promotion
Without sufficient marketing efforts, your brand won't be recognized by many potential customers. In addition, organic traffic may not be enough to scale your business and grow your Shopify traffic. Thus, you will lack additional channels for getting new customers with the help of ads via social media.
Solution: Analyze your audience and run effective marketing campaigns.
Increase Sales by Driving More Traffic to Your Shopify Store
Shopify provides multiple opportunities for eCommerce store businesses to reach a wider audience and boost sales. However, a successful outcome requires significant efforts to optimize your online store and attract more visitors.
Remember that every business is unique, so prioritize your individual goals, product specifics, and customers' expectations. Every step on the way to enhanced traffic will pay off if you act wisely and build an efficient growth strategy.
Hopefully, our guide helped you understand how to get customers on Shopify and learn some helpful techniques to achieve this goal.
However, if you need more comprehensive advice tailored to your business specifics, our experts will gladly help you. We at GenovaWebArt have deep experience working on advanced Shopify solutions. Our specialists have all the necessary skills to deal with complex tasks related to any tech aspects of your eCommerce store.
In particular, we can help you scale your Shopify business and expand your audience. Our specialists will find relevant solutions to optimize your store's performance, improve conversion, and provide reliable support services.
Get in touch now, and we will do our best to skyrocket your Shopify store's traffic!
Frequently Asked Questions
What Is the Most Effective Way to Increase Shopify Traffic?
There are multiple ways to drive traffic to Shopify. Your choice should depend on your individual business needs and audience specifics. The most common options are improving your SEO strategy, running social media campaigns, improving UX design, and optimizing content quality.
How to Drive Traffic to Your Shopify Store for Free?
There are various free techniques to drive traffic to Shopify stores instead of investing in paid marketing campaigns. Some of the most notable are SEO and high-quality website content. However, these methods may require hiring professionals to achieve the desired results.
How Much Traffic Can a Shopify Store Handle?
Shopify is a scalable solution that can handle a lot of visitors. To be more precise, the platform serves several million visitors per minute. That's thanks to Shopify's reliable architecture solutions guaranteeing almost 100% uptime.
Does Traffic Affect Shopify Store Sales?
Yes! Your Shopify traffic growth directly affects sales. The more visitors you attract to your website, the more chances to increase revenues. Therefore, focusing on your SEO, marketing, and website usability is crucial. Otherwise, you run the risk of being left unnoticed by many potential buyers.